Charity warns of a shortage in foster carers in UK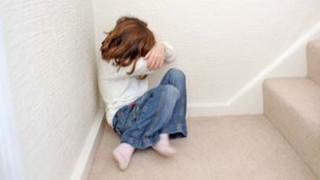 Thousands of vulnerable children in the UK could end up in care that does not appropriately meet their needs due to a foster home shortage, a charity warns.
A report by the Fostering Network shows a shortfall of almost 9,000 families.
The charity says the number of children in care who need foster homes has risen five years in a row, from 49,700 in 2005 to more than 59,000 in 2011.
The government said it was aware of the shortage and had launched a campaign to recruit more foster carers.
'Alarming'
Robert Tapsfield, chief executive of the Fostering Network, said: "These figures are alarming - we could be facing a real crisis when looking to provide the most appropriate care for children who cannot live with their own family.
"All children in care need a family they can grow up with, who can love them, be ambitious for them and help them achieve their potential. For a growing number, foster care is the best option.
"Foster carers come from all walks of life, from teachers to factory workers and builders to nurses. If you want to work with children and have the right skills to foster, then you can help make a real difference to children in your area."
The Fostering Network says at least 8,750 new foster families will be required by fostering services across the UK in 2012.
The network says 7,100 foster carers are needed in England, 1,000 in Scotland, 550 in Wales and 100 in Northern Ireland.
The report also raises concerns about an ageing foster carer population, saying about 14% of these carers retire or leave every year.
Give a Child a Home
Last October Prime Minister David Cameron launched the Give a Child a Home campaign to encourage adoption and fostering.
At the launch, Mr Cameron said it was "shocking" that only 60 of the 3,600 children under the age of one in care were adopted last year.
The same day the government named and shamed councils that were failing children who were up for adoption or fostering as part of a crackdown on poor performing authorities.
A spokesman for the Department for Education said: "Foster carers do an amazing job helping some of our most vulnerable children.
"We know that we need more foster carers - that's why the prime minister recently launched a major national campaign to encourage more people to come forward."