Boring conference 'too interesting' fear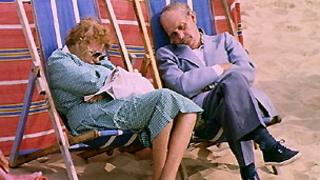 A conference dedicated to the art of boredom is in danger of becoming a sellout and, worst of all, becoming too interesting.
Boring 2011 is set to examine the dull side of life, with a series of speakers at a weekend conference in London.
Topics include electric hand-dryers, square roots and the thoughts of a man who kept a list of everything he had eaten in the past year.
Organiser James Ward promises enough "awkward moments" to prevent interest.
Most conference arrangers might worry about complaints if an event becomes too dreary, but Mr Ward's worry is more likely to be people asking for their money back if it gets too interesting.
Dyson with adventure
Boring 2011 is intended as a celebration of the mundane.
Mr Ward sees boredom as a social positive - and a counter-culture to the noisy, attention-demanding world of modern media and advertising.
"Boring is the opposite of that - it's slow, makes you think more. It's about stillness and patience."
He contrasts the hyperactive, button-pushing of today's children with "long summer holidays that stretched out with nothing to do".
"You would have to think about something in your own head, it was internal. We're now constantly bombarded with stuff to keep us amused."
The boring conference is about the joys of small detail.
The electric hand-dryer discussion will include a contribution from someone who has a Dyson Airblade dryer in his own home.
There will be a detailed discussion of the locations used in the film About A Boy and an informative talk about Budgens supermarkets.
Which Which?
Mr Ward's own presentation will be about Which? magazine - the first 10 years.
His connoisseur's eye for dullness also has a recommendation for television viewers.
More 4's Sunday afternoon showing of back-to-back episodes of Come Dine With Me receives Mr Ward's seal of approval for the amount of repetition in programmes run together that were made to be screened separately.
He describes this repetition as being "like a grown up version of Teletubbies".
"It's magical to me," says Mr Ward, whose day job is working for a DVD distribution company.
As the author of the I Like Boring Things blog, he is now facing a worrying "snowballing" of interest in Saturday's conference.
Apart from filling most of the 350 seats, the conference has acquired a commercial sponsor, Hi-Cone, the packaging firm that makes the plastic strips that hold together cans of drink.
But Mr Ward says he is confident that a lack of organisational skills and technical problems will ensure enough delays and uncomfortable pauses to deter any unnecessary interest.