School odds stacked against summer babies, says IFS
By Sean Coughlan
BBC News education correspondent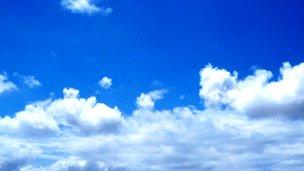 Children born in the summer in England are at an academic disadvantage throughout school, says a report from the Institute for Fiscal Studies.
The study says that among seven-year-olds, August-born children are more than three times as likely to be "below average" as September-born children.
August children are also 20% less likely to attend a top university.
The IFS says the economic consequences facing summer babies will last "throughout their working lives".
The report from the independent financial researchers shows the sharp difference in outcomes between the youngest children in a year group - those born in August - and the oldest, born in September.
Researchers say that August-born seven-year-olds are between 2.5 and 3.5 times "more likely to be regarded as below average by their teachers in reading, writing and maths".
They are also 2.5 times more likely to be unhappy at school at the age of seven and at an increased risk of being bullied.
This reflects that these August children can be almost a year younger than their September-born classmates.
This achievement gap has not been closed by the time youngsters are ready to leave secondary schools - with August-born teenagers 20% more likely to be in vocational rather than academic study after school.
They are also 20% less likely to be at a leading Russell Group university compared with a September-born teenager.
These August children are likely to have lower confidence and less likely to feel they "control their own destiny".
This accident of birth can have far-reaching economic significance, says the IFS, as underachievement in qualifications at school will be likely to reduce employment opportunities in adulthood.
"This suggests that August-born children may end up doing worse than September-born children throughout their working lives, simply because of the month in which they were born," says IFS programme director Claire Crawford.
This research, funded by the Nuffield Foundation, is intended as a step towards finding a way of tackling the disadvantages of being the youngest in a year group.
The rules for beginning school mean that a child reaches compulsory school age at the beginning of the term following their fifth birthday.
However it is usual to start school in the September after a child's fourth birthday, which means that August babies would only just have reached the age of four when they enter the reception class.
But parents should have a choice about whether a child is full-time or part-time and there should be the option to defer entry until later in the school year.
"Parents now have the choice of a place in reception classes from the September following a child's fourth birthday, so that their child is ready to start school," said a Department for Education spokesman.
"If parents choose to defer entry, they can continue to access their entitlement to 15 hours of free early education in a setting of their choice."
Related Internet Links
The BBC is not responsible for the content of external sites.