Open University's record iTunes U downloads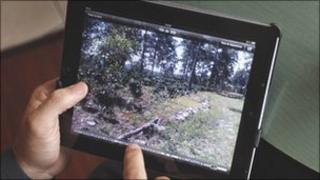 The Open University has become a global leader in the number of downloads on the iTunes U service, which allows students to download free video and audio recordings of lectures.
The Open University has reached 40 million downloads - with the increase driven by mobile devices such as iPads.
Figures from Apple suggest this puts the Open University alongside Stanford University for the most downloads.
The OU said it showed people wanted to be able to "study on the move".
Launched four years ago, the iTunes U online service is now running at the rate of 300 million downloads a year, with 350,000 lectures offered by more than 1,000 universities around the world.
It works as a parallel non-charging university version of the commercial iTunes service for selling music and films. It allows students and anyone else to access high-quality materials from some of the world's top academics and institutions.
It has its own top 10 chart - with the current list including lectures and course materials from Harvard, Stanford, Oxford and Nasa's space academy. The Open University is at number two with "English grammar in context".
Touchscreen campus
The Open University, with its background in distance learning, has become a major global provider, outstripping many leading US universities.
About half of the universities using iTunes U allow anyone to use their materials, not just their own students. This includes the Open University - and 90% of its downloads are from outside the UK.
Beginners' French and Beginners' Chinese were the two most popular downloads from the Open University in the past 12 months.
There is no official league table of university download totals, but Apple says that other highly popular providers are Oxford, Yale, Massachusetts Institute of Technology, University of California Berkeley and South Florida.
Oxford has reported that it has reached 10 million downloads - running at about 130,000 per week. More than half of the people using these free materials are in the US or China.
Stanford and the Open University have both now reported 40 million downloads.
The Open University has doubled its downloads in a year. It says that this surge has been driven by new mobile platforms, such as smartphones and the wave of tablet devices.
Figures from this summer show that almost one in five of the Open University's iTunes U visits are now from iPad users.
The university's vice-chancellor, Martin Bean, said the increase in the use of such mobile devices could be seen as "the post personal computing stage" of the online service.
"It is crucial for part-time students to be able to study when, where and how it suits them and we excel at finding new and better ways to enable students to study on the move," he said.