English students should study abroad, says minister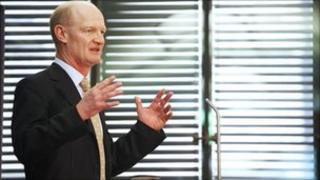 More students from England should be able to study abroad, says the Universities Minister David Willetts.
He said it should be easier for English students to gain credits towards their degree while studying overseas.
There should be "greater mutual recognition" of qualifications between countries, he suggested.
With many students in England facing tuition fees of £9,000 a year from 2012, study at foreign universities could become more popular.
Speaking at a Westminster Education Forum event on higher education, Mr Willetts, minister for universities in England, said: "I would like to see British universities with more of a presence abroad.
"I would like to see them be able to raise enough funds to set up more operations abroad.
"I would like to see greater mutual recognition of qualifications so that a student born in Britain can build up credits for a British degree while studying abroad.
"And that may be a way in which we see rather more British students studying abroad."
Such a move could see more students working towards their degree while studying at a foreign university or an overseas campus of an English institution.
Martin Davidson, chief executive of the British Council, said the reality of globalisation was that education was borderless.
"Supporting outward mobility is as important an economic investment as investing the infrastructure of the UK," he said.
"Not only does this build cultural fluency, the ability to work in differing environments, but it also generates wide networks that form the basis of long term partnerships."
University fee waivers
The Westminster Education Forum was also addressed by the National Union of Students.
President Liam Burns expressed concern that fee waivers, which reduce tuition fees for students from low-income families, were "an elaborate con trick and a national disgrace".
Mr Burns said ministers had a vested interest in fee waivers to keep government borrowing down - the state pays the fees initially until students start repayments once they are earning £21,000 or more.
He also said universities were turning to reduced fees for poorer students rather than "cash in their pockets", in the form of bursaries.
"The government has a vested interest in them because they help to subsidise the treasury, and institutions have a vested interest in them because they help to make the sticker price look higher than the real price and thus play as trumps in the games of prestige that so contaminate our system.
"I want to see solid evidence that waivers have an effect on the choices of those from the poorest background. Until we do, far from being encouraged, they should be banned."