GCSE-level vocational qualifications double in two years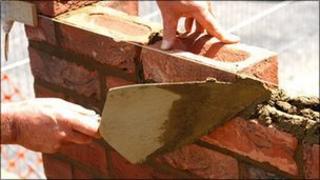 The number of teenagers taking certain vocational qualifications has risen dramatically in just two years.
The number of passes for BTecs equivalent to several GCSEs has almost doubled in that time.
For the first time, detailed data has been published on the take-up and results of the vocational qualifications.
Ministers have called for greater transparency and have asked a watchdog to look at equivalent grades.
They have complained some teenagers are steered towards courses to boost schools' league-table positions, saying while many courses are high quality, some pupils are encouraged to do courses which are not in their best interests.
The exams watchdog Ofqual has been asked to investigate how equivalent values of "alternative qualifications" are decided - including vocational courses.
Pearson, the company behind BTecs, says it will publish its statistics annually from now onwards.
Other companies also produce vocational qualifications.
The data from Pearson shows that more than half a million BTecs were awarded this year at levels covering both GCSE and A-level (known as Firsts and Nationals).
Science and sport
The biggest jump was in the GCSE equivalent level - (BTec Firsts) which almost doubled between 2008-09 and this year.
This year, 364,229 teenagers completed the qualification, compared with 184,584 two years ago, in subjects which ranged from applied science and business to sport and hospitality.
The numbers completing the higher level qualification - BTec Nationals - which accrue Ucas points for university entry - also rose.
They went up from about 118,000 to 170,000.
The most popular subject at the GCSE level is applied science - taken by 70,000 students - closely followed by sport (68,000), business and services (39,000) and performing arts and music (38,000).
The courses are taken in schools and colleges in England, Wales and Northern Ireland.
The qualifications are said to be equivalent to either two or four GCSEs, depending on the level of the BTec taken.
At the higher level - the BTec National - the most popular subjects are sport, followed by performing arts and art and design.
Rod Bristow, president of Pearson UK, said: "It is incredibly important that students and parents have the facts about the courses offered in schools and colleges.
"The government has called for greater transparency around vocational qualifications. We are confident that BTecs are high quality and robust qualifications and believe that it is important to provide as much evidence as possible in as open a way as possible."
Ofqual is due to publish its findings later this year.