London needs 2,000 foster carers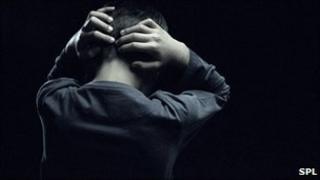 There is a shortage of about 2,000 foster carers in London, according to a survey by the Fostering Network.
The charity said the problem was worst for teenagers with 94% of boroughs having a shortage of families willing to take care of 11 to 15 year olds.
It has released its finding to mark the start of Foster Care Fortnight, which the charity hopes will raise awareness.
Mayor of London Boris Johnson is due to host an event at City Hall this week to promote fostering in the city.
Appalling situation
Robert Tapsfield, chief executive of the Fostering Network, said: "Teenagers are missing out at a stage in their lives when a good foster family could make all the difference, helping them to achieve at school and prepare for adult life.
"At a time when many people are looking for work, we are encouraging them to consider taking up a career in fostering, especially those already experienced in working with teenagers."
Mr Johnson said: "It is an appalling situation, and a sad one, that London's teenagers are missing out on the foster homes they need.
"Childhood and our teenage years should be about making friends, learning, exploration and discovery, not worrying about our home life."