Caution against early entry GCSE maths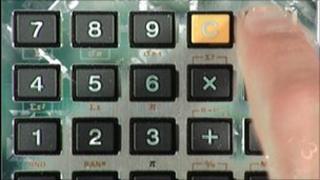 Maths education in England is being damaged by schools entering pupils early for their mathematics GCSE, experts say.
The Advisory Committee on Mathematics Education (Acme) says the number of pupils taking the GCSE early has more than doubled in the past two years.
It blames a target-driven culture and head teachers putting the interests of their school above those of pupils.
The Department for Education (DfE) says schools can make their own judgements.
Official figures for England, Wales and Northern Ireland show almost 10.9% of those sitting GCSE maths (83,179 pupils) in 2010 were aged 15 or younger, compared with less than 4.5% (32,908) in 2008.
Acme says this rise is being driven predominantly by schools in England keen to improve their rankings in school league tables - a grade C or above in maths is part of the official accountability measure used by the government (five A* to Cs, including maths and English).
It says the trend can leave pupils demotivated and disengaged by what can often be an early experience of failure.
In a quarter of schools that enter pupils for GCSE early, students stop studying maths once they achieve a grade C, which can affect university applications, especially for popular courses at prestigious universities, Acme says.
Acme acknowledges that, for a small number of high-achieving individuals, early entry can be successful as long as there is a suitable programme of further study that progresses them towards A-level.
But it says the educational interests of the vast majority are not served by early entry GCSE mathematics.
"If any students are to be entered early, they must be confidently predicted to achieve an A*."
Given the negative impact on students' motivation and mathematical capability, the UK economy is also likely to suffer, Acme says.
The report urges the government to ensure all pupils continue to do maths until the end of Key Stage 4 (age 16).
It says the DfE should publish data to measure the impact of early entry on progression after the age of 16 and use this to issue guidance to schools.
It recommends Ofsted school inspectors monitor the justification for early entry for maths.
And it wants to see league tables in England revised, so as to minimise the incentives for early entry.
'Worrying'
Acme chairman Professor Dame Julia Higgins said: "We are seeing a worrying increase in the numbers of students being entered early for GCSE mathematics, to the detriment of almost all students.
"It's no longer a case of a careful selection of the brightest students being pushed through early - it's whole cohorts now, whether or not it's in their long term interests as individuals.
"The pressure on schools to improve their standing in the league tables provides an incentive to act in the school's best interests rather than those of the individual students.
"The government must act now to define more clearly the requirement that all students study mathematics to the end of Key Stage 4, irrespective of whether a GCSE has been achieved earlier."
A spokesman for the DfE said: "It's right that schools are free to make judgements about when their pupils are ready to take GCSEs.
"Ministers expect these decisions to be taken in pupils' best interests - so that the brightest are stretched and fulfil their potential and those that need support can achieve a good standard in maths.
"We will reform league tables to get rid of any perverse incentives."