Many parents 'oppose school sex education for children'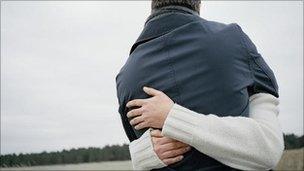 More than half of parents do not think sex education should be taught to children in school from a young age, a survey suggests.
Of 1,700 parents of UK 5-11 year olds surveyed by the BabyChild website, 59% said they disagreed with the practice.
The most common reason given was that it is "inappropriate to teach children about sex".
The survey comes after a Bill calling for girls to be "taught to say no" passed its first reading in parliament.
The Sex Education Bill, proposed as a 10 minute rule Bill by Conservative MP Nadine Dorries, would require schools to give girls aged 13 to 16 extra sex education lessons, giving "information and advice on the benefits of abstinence".
It was passed by 67 votes to 61, though is unlikely ever to become law without support from the government.
In the survey, published on Thursday, parents were asked whether they agreed "with the fact that sex education is often taught to children in schools, even from a young age".
In total, 59% of respondents said they did not, 18% said they did, and 23% said they were impartial.
Of those who disagreed, the most frequently cited reason was "it is inappropriate to teach children about sex" (41%), followed by "it should be the parent's choice to teach their own child," (28%), "there is no need for children to know about sex" (27%) and "the lessons may encourage children to ask more about sexuality and sex" (22%).
When parents were asked at what age it was appropriate to teach sex education to children in schools, by far the largest number of parents (48%) said 13 or older.
More than one in six had already been asked about sex by their children, with most of the children first asking between the ages of four and seven years old.
The survey also asked parents how they reacted when asked.
The most popular response was "felt embarrassed" (38%), followed by "didn't know what to say" (32%) - although 31% of parents said they "explained in full everything they asked about".
And 13% admitted to diverting the child to his or her other parent - while 2% said they told the child off for asking.
Personal, social, health and economic (PSHE) education - which includes teaching on sex and relationships - is not compulsory in England, unlike other parts of the UK, although it is in the national curriculum.
It is only compulsory to teach the biological facts of reproduction in secondary school science lessons and parents have the right to withdraw their children from sex education lessons.
However, campaign groups such as the Christian Institute say some councils have approved teaching materials for primary school children that contain explicit descriptions and cartoons they say are inappropriate.
Promoting her Bill, Ms Dorries quoted 2007 Office for National Statistics figures that she said showed that Britain has the highest teenage pregnancy rate in western Europe.
"Girls are taught to have safe sex, but not how to say no to a boyfriend who persists in wanting a sexual relationship," she argued.
Labour MP Chris Bryant said it was the "daftest piece of legislation" he had seen brought forward.
He said that boys, as well as girls, needed good quality sex education.
Countries such Holland, France and Germany had lower teenage pregnancy rates than the UK, and also had "much better sex and relationship education in their schools that starts at a much younger age and is much more explicit", he said.
In response to the Bill, the Sex Education Forum, a network of organisations under the umbrella of the National Children's Bureau, said there was "often misunderstanding" about what sex and relationships education in schools included.
For children aged three to six teaching is centred around issues like, "where do babies come from?", "why are girls' and boys' bodies different?" and "which parts of my body are private?", the SEF said.
At secondary school, lessons go into more detail - young people want more information about resisting pressure from friends or a partner, what to expect from a sexual relationship and how to cope with strong feelings such as anger, sadness, desire and love - and also about the law and sexual consent, it added.
"Girls and boys alike tell us that the sex and relationships education they are getting is often too late, too little and too biological," the SEF said in a statement.
Last year, inspectors for the education watchdog Ofsted said lessons about sex, relationships and health were not good enough in 25% of schools in England.
Teacher embarrassment and lack of knowledge were often to blame, Ofsted said in a report based on findings at 92 primary and 73 secondary schools.
The future of sex education is part of a current review of the entire national curriculum ordered by ministers.
Related Internet Links
The BBC is not responsible for the content of external sites.