Bishop Grosseteste university first to name £7,500 fee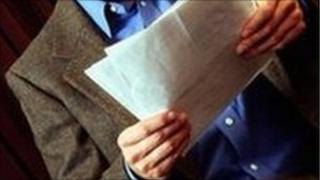 Bishop Grosseteste University College has become the first university in England to announce planned tuition fees for 2012 below the £9,000 maximum.
The Lincoln institution said it would charge £7,500 for most courses, subject to approval by the fair access office.
Nine universities have said they want to charge £9,000, despite warnings about the cost to the government.
Two new universities have said they will not charge the maximum, but not named prices.
Liverpool Hope has said it will charge less than £9,000, while the London Metropolitan has said it intends to set fees at, on average, no more than £7,000, with some courses below £6,000.
Bishop Grosseteste specialises in education and teacher training, but also offers a range of BA courses.
'Fair fee'
It said it intended to charge £7,500 per year for BA qualifications, but had not yet set the fee for its Postgraduate Certificate in Education (PGCE) courses as it was still waiting for funding information from the government.
The planned fee for foundation degrees is £5,625.
According to figures from the Higher Education Funding Council for England, Bishop Grosseteste University College will see its government funding cut by 13.4% in cash terms, and 15.8% in real terms, in 2011-12.
Principal Muriel Robinson said the college was setting a "fair fee".
"We have decided to play this straight with students and charge them the real cost to us of providing their courses. We are not trying to send messages about our quality or how we see ourselves relative to other providers," she said.
The university college stressed that it would continue its efforts to ensure students could attend regardless of family income.
From 2012, universities in England will be allowed to charge students between a basic fee of £6,000 to a maximum of £9,000.
Most universities currently charge tuition fees of about £3,325.
So far, the universities of Oxford, Imperial College, Durham, Exeter, Essex, Surrey, Manchester, Warwick and Aston have said they want to charge the maximum yearly tuition fee.
Also, governing bodies at Cambridge and Liverpool - and according to documents seen by the local press, Leeds - are preparing to vote on proposals to charge £9,000 per year.
All such decisions must still be approved by the Office of Fair Access, with which universities wishing to charge more than £6,000 must commit to measures to help recruit students from disadvantaged backgrounds.
The fees will not apply to existing students or those starting new courses before September 2012.