Schools need help with 'special needs influx'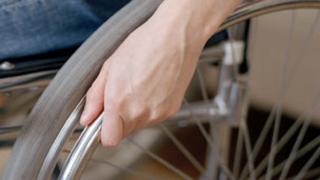 Schools in England need new teaching methods to deal with an influx of children with increasingly complex special needs, a report warns.
The study says more disabled children are surviving to school age, and new conditions, such as foetal alcohol syndrome, bring a range of needs.
The report by the Specialist Schools and Academies Trust says schools need new training in special needs.
One in five pupils in England is said to have some form of special needs.
This equates to around 1.7 million children.
'Never seen before'
The Complex Learning Difficulties and Disabilities Research Project, funded by the Department for Education, says urgent action is needed to help schools serve a new generation of children with special needs and disabilities "never seen before in the education system".
These include foetal alcohol spectrum disorder, attachment disorder, rare chromosomal disorders, some mental health problems, attention deficit hyperactivity disorder, sensory impairment, autism, fragile X syndrome, the long-term effects of drug use during pregnancy and the long-term effects of premature birth.
The researchers have also developed a set of briefing and guidance notes, with advice for teachers in handling pupils with complex special needs.
The study says there have been rapid increases in the number of children with the most complex special needs.
It says research shows the number of children with disabilities in Britain has risen from 700,000 in 2004 to 950,000 in 2009.
Department for Education figures show that over the same period the number of children with profound multiple learning difficulties increased by nearly 30%.
New challenges
Chief author of the report and SSAT associate director Professor Barry Carpenter said: "Rare disabilities and other conditions are on the increase.
"There are also more and more children coming into the system with mental health problems.
"This is not just an issue for special schools - teachers in mainstream schools need to be aware of these trends because they are increasingly likely to encounter children with problems they have not seen before.
"We need urgent action to alert teachers across the system to this fast-growing trend and prepare them for it. Without proper training teachers will struggle to cope with these new challenges and children will not get the support they need."
Children's Minister Sarah Teather said the findings of the research had fed into the recent Green Paper on special educational needs.
The research offered "valuable insight into the new generation of children with complex learning difficulties and disabilities", she said, urging schools to download the guidance offered.