Special needs: Your experiences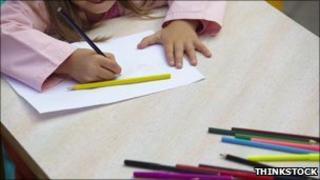 Support for young people in England with special educational needs faces a major overhaul.
The government wants to replace the current complex system of statements of need with a simpler, more family-friendly assessment.
Here, BBC News website users talk about their experience of special educational needs provision and their feelings about the proposals:
Jessica, Guildford
This is quite worrying. A single assessment - my son has been through quite a lot of assessments now, but it has been necessary to obtain a full picture as he has complex needs, many of which are not obvious without an expert assessment.
It's good in the sense that it would remove the endless round of appointments which can be quite stressful. But it's also a question of getting the right people to attend and I wonder what happens if the right specialist isn't available on the day.
My son is an extremely high-functioning autistic. He has severe language problems, but academic performance is above average so the LEA (Local Education Authority) was initially unwilling to do an assessment. Yet his emotional and social development is in line with a child of around three-to-four-years-old even though he is 12.
I've just received his statement for the year and the LEA has disregarded assessments I've had done privately, despite them being from qualified professionals whose opinion they would have heeded if they had commissioned them. The statement doesn't fit with his needs and is vague.
I think the idea that charities for each specific type of disability should be involved as they have more detailed expert knowledge in many cases and will know which experts need to be involved.
The process of assessment, certainly from the education viewpoint, needs to be totally independent of the education authorities, since they control the purse strings.
I have already spent 10 months on this, during which time my son has managed to attend school for only 11 days. With the prospect of a tribunal, it could be another eight to nine months before my son's educational needs are properly met.
I am exhausted, and it really shouldn't be this way. It is wrong, and I will be reading the proposals with great interest.
Ben, Bristol
At the moment it's such a long-winded process because every assessment is done separately - for his education, for his wheelchair, for his feeding chair and so on.
My brother is at a special needs boarding school in Hampshire but our family home is in Bristol, so everything is complicated logistically.
He's medically registered in Basingstoke but his local authority is in Bristol, so there's no one file people can refer to when dealing with him.
If the changes mean that there's one report that parents and carers can refer to, that would simplify providing care a great deal.
There's so much paperwork that could be reduced by centralising the system and pulling together all the information to keep in one place.
It might be more difficult to get all the specialists - health workers, doctors, teachers - in one place at the same time, but it would mean that parents could deal with it all in one go rather than having to devote their time to so many different assessments and pieces of administration.
Yes, it's possible that the legal protection of the statement of needs could be removed. But, on paper, this is what disabled children need.
Cinzia, London
As a parent of a daughter with profound learning and physical disabilities I am not convinced that changing the way children are assessed will impact positively on the services made available.
My feeling is that the government want to scrap the Statement, a legal document written out to protect the right of access to services from childhood to adulthood.
But a lot depends on whether the local authority have funding or are willing to fund provisions. I was very fortunate to live in an authority that was willing to fund provisions.
If they remove the statement, they will remove the only legal support that parents have. The statement gave me a feeling of being protected and able to fight for services for my daughter's needs.
The statement does need to be be updated regularly to cover the changing needs, but the most important thing is that it exists and protects rights.