Liberty attacks new school search powers for phones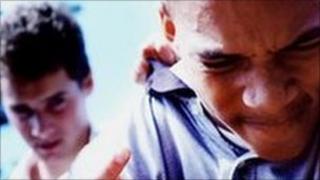 New search powers being given to schools over mobile phones are more suitable for terror inquiries, human rights pressure group Liberty says.
England's head teachers will be allowed to search for phones without consent in a bid to combat cyber-bullying.
The Education Bill, to be debated in the Commons next week, also allows heads to delete data from the phones.
The government says heads asked for the powers and will be expected to use them sensibly.
In the past, schools were able to confiscate mobile telephones but were not legally allowed to search for them without pupils' consent.
Privacy invaded
Under the proposed changes, heads will be able to search for telephones, as well as alcohol, drugs, weapons, pornography, stolen goods and other items banned by their school.
The Bill says school staff will be allowed to search for phones and other items banned by the school if they "reasonably suspect [the item] has been or is likely to be, used to commit an offence, or to cause personal injury to, or damage to the property of any person".
There have been concerns about the use of mobile technology in cyber-bullying against pupils and teachers alike and some teachers have complained that their privacy has been invaded.
School pupils can use phones to send abusive or obscene messages to each other.
Some have filmed violent attacks against other pupils and circulated them by telephone or online and films and images have been secretly taken of teachers and posted online.
The director of Liberty, Shami Chakrabarti, said the powers were "excessively intrusive".
In a statement first given to the Times Educational Supplement, she said: "Of course schools play an important part in their pupils' safety but excessive intrusion teaches kids very little about dignity and fairness.
"Asking teachers to play policeman to their students risks destroying a sacred relationship of trust. Confiscating mobile phones and looking through the phone records, text messages and address lists is proportionate for terrorism investigations, not breaches of school rules."
The head teachers' body, the Association of School and College Leaders (ASCL), had asked the government for the power to search for phones without pupils' consent to keep order in schools.
A spokesman for the Department for Education said: "This is a power not a duty - it will be down teachers to use their professional judgement when to act.
"Pupils have the right to go to school without being bullied and parents have the right to expect their children to be safe."
Illegal substances
ASCL's general secretary Brian Lightman told the BBC the powers were necessary - but heads would not be using them lightly.
"It is not something we envisage using frequently but the government is committed to strengthening school powers on discipline. Being able to confiscate items and look at them is important," he said.
"This is not about human rights. It's about mobile phones being used for bullying and causing grief to other pupils or perhaps to bring illegal substances or something into school.
"It is essential that schools are able to investigate a problem to make sure that schools are orderly places where learning can take place."
MPs will get their first chance to debate the proposed changes on Tuesday when the Education Bill goes to the House of Commons.
Siobhan Freegard, the co-founder of the website Netmums, said a lot of parents were more "hard line" about phones than schools were and would support schools in imposing tighter rules on their use.
She told the BBC News website: "Rules should be enforced in schools. If the rule is that phones have to be switched off and put in a bag then they should be able to enforce that. Children will want to push the boundaries.
"At the same time, I don't think parents would like children being told 'We are going to search your pockets'."
Confrontation
Christine Blower, general secretary of the National Union of Teachers says the new powers go too far.
"It is one thing to remove a mobile phone or any other electronic devise but quite another to have a statutory right to interfere with its contents," she said.
"This could raise all sorts of areas for dispute and confrontation which are both unwelcome and unnecessary and will not be good for staff pupil relation."
The changes will apply to colleges also.