Geography declining in many English schools - Ofsted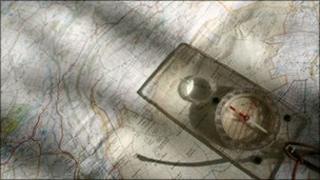 Geography is declining in many of England's schools as pupils turn away from a subject they find "boring and irrelevant", inspectors have said.
Ofsted found secondary pupils often faced dull lessons and had confused "mental images" of the world.
Many were unable to locate countries, mountain ranges or key features, despite studying them, it added.
The Geographical Association said the picture was mixed and the subject was thriving in many schools.
Ofsted said that in one in 10 primary schools visited by Ofsted, geography was said to be disappearing.
And shrinking numbers of secondary pupils are taking the subject at GCSE and A-level.
The number of students taking geography GCSE fell from 173,800 in 2008-9 to 169,800 in 2009-10, official figures show.
And the report found the number of state secondaries schools not entering pupils for the subject has been rising steadily, increasing from 97 in 2007 to 137 in 2009.
However, this is a tiny minority in the context of more than 3,000 secondary schools across England.
The study, based on observations of geography classes at 91 primaries and 90 secondaries between 2007 and 2010, found that the subject was under pressure in the vast majority of schools.
"Core knowledge for the majority of the students surveyed, but especially for those in the weaker schools, was poor," it said.
It found all but the best students were "spatially naive" and that they were unable to locate countries, key mountain ranges or other features with any degree of confidence.
"For example, they understood about development issues in Kenya but had little or no idea of where Kenya was in Africa.
"Many of them had studied Amazonia and could talk with some conviction about the exploitation of resources and environmental degradation but they knew nothing about the rest of South America."
'Disappearing'
And many pupils "rarely had the opportunity to use maps" in lessons.
Overall, inspectors found a marked polarisation in the quality of teaching and learning in primary schools.
Teaching was good or outstanding in a third of lessons Ofsted visited in primaries
And achievement was good in half of them, but the subject was "more or less disappearing" from one in 10 primaries visited.
In secondaries, "uninspiring teaching" and the "lack of challenge" discouraged many students from choosing geography at GCSE.
And more than half of schools had reduced the time for geography for pre-GCSE students.
Ofsted chief inspector Christine Gilbert said geography provision was outstanding in over a quarter of all the schools visited.
"But just over half were not using geography to good effect to support pupils in understanding their role in their locality, their country and the wider world.
"Where geography was flourishing, students had a strong understanding of place.
"They also cared about their environment and had an awareness of social, political, economic and environmental issues. Good fieldwork played an important part in deepening students' knowledge and understanding.
"Where provision is weaker, schools should focus on developing pupils' core knowledge in geography, particularly their sense of place," she added.
'Puzzlement'
The Geographical Association said in a statement that the Ofsted report made clear it the situation was a "complicated" one.
It said: "In some schools, if you suggested that geography were declining you'd be faced with puzzlement, for the subject is thriving.
"And yet, the national picture which has been taking shape for many years now, is unsatisfactory.
"The Geography Association takes this very seriously. The decline in school geography means that there is less geography being taught in school and more children leaving school with an inadequate knowledge and understanding of their existence on planet earth."
Dr Rita Gardner, director of the Royal Geographical Society, congratulated the 50% of teachers that are providing good and outstanding geography for their pupils.
"We need to see more of this good practice nationwide. With many schools providing 'no better than satisfactory' teaching, the society endorses Ofsted's recommendation for more subject-specific training," she added.
'Squeezed'
A Department for Education spokesman said a child's education was diminished without a sound understanding of geography.
"But it's clear that some subjects, which all pupils should have a good grasp of, are now less popular choices at GCSE.
"The English Baccalaureate will recognise the work of pupils who have an A*-C humanity GCSE such as geography or history."
General secretary of the National Union of Teachers Christine Blower said Ofsted rightly points out that as a result of excessive testing in English and Maths at Key Stage 2, geography often gets squeezed out of the primary curriculum.
"Geography is not the only subject that suffers. Many others are also side lined and this is yet another example of how unsuitable and unnecessary these tests are."