National Curriculum reform: Commons committee warning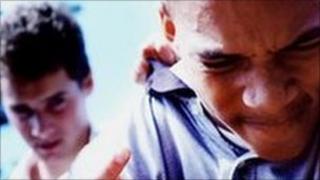 The shake-up of the National Curriculum in England's schools should ensure a place for both academic and vocational subjects, MPs have said.
A report by the House of Commons education committee says boring lessons fuel bad behaviour and the curriculum should meet the needs of all pupils.
The MPs also call for more national monitoring of bad behaviour.
Schools in England are being measured on a new academic "English Baccalaureate".
And the number of compulsory subjects in the National Curriculum is being cut.
Ministers say this will mean schools are free to deliver a curriculum suited to their pupils, while making sure children leave school with a basic core of knowledge.
Labour says the changes could mean children "switch off learning" and misbehave.
Serious incidents
The report by the cross-party committee concluded: "Ministers should bear in mind that if the future curriculum is to have a beneficial effect on standards of behaviour in the classroom, it will need to meet the needs of all pupils and contain a mix of academic and vocational subjects, while being differentiated and enjoyable".
Committee chairman Graham Stuart MP said: "If the curriculum doesn't stimulate children, they will switch off, and the chances are that they will disrupt other children's learning.
"The onus is now on the government to draw up a national curriculum which engages all children and meets their aspirations, then let teachers decide how to apply it."
Behaviour is one of the four key areas to be examined by schools inspectors Ofsted under changes announced.
Ofsted's last annual report found that in schools where teaching was good or outstanding, behaviour was also almost always good or outstanding.
It said behaviour was at least good in 90% of primary schools in England and 70% of secondary schools, among those inspected in 2009-10.
The MPs say data currently collected does not give a full picture of the nature and impact of behaviour in schools, and want the government to collect sample data on all serious incidents.
Brian Lightman, general secretary of the Association of School and College Leaders (ASCL) said: "An appropriate, relevant and broad curriculum that keeps pupils engaged is absolutely fundamental to good behaviour.
"Pupils causing low-level disruption are often those who are bored or frustrated. This report makes a timely contribution to the curriculum review, which needs to look far beyond simple recall of knowledge."
'1950s curriculum'
Shadow Education Secretary Andy Burnham said the government's curriculum plans would bring back a "narrow 1950s curriculum" which could lead to children switching off from learning and behaving badly.
In its Education Bill, published recently, the government set out plans to broaden the powers of head teachers to search for dangerous or banned items in schools, and other measures designed to improve behaviour and protect teachers from false accusations by pupils.
Schools Minister Nick Gibb said: "We are carrying out a thorough review of the National Curriculum to ensure it matches the best systems in the world and gives teachers greater professional freedom over how they teach.
"We are also making it easier for heads to expel violent pupils and giving teachers greater powers to search children and remove disruptive children from class."
The government says research suggests most parents support its changes to schools.