Family court service Cafcass criticised by MPs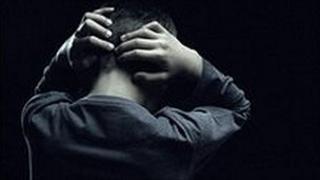 The organisation which provides legal help for children in care cases is "not fit for purpose", a group of MPs says.
The Children and Family Court Advisory and Support Service was not ready for a rise in care cases following the death of Baby Peter Connolly, they said.
The Public Accounts Committee report said Cafcass had failed to challenge "fundamental weaknesses in its culture, management and performance".
Cafcass said it had taken "robust action" to improve the service.
A 34% increase in its caseload following the death of Baby Peter Connolly in August 2007, led to "chaos across the family justice system," the report said.
"These problems have been to the detriment of children", it said.
The MPs found the body was only able to respond to the demand through the use of measures "which allowed it to do less work or to delay work on cases".
"Cafcass, as an organisation, is not fit for purpose," the committee said.
'No contingency plan'
While the specific impact of the Baby Peter tragedy was "hard to predict", the possibility of a sustained increase in cases "was a scenario that Cafcass should have planned for".
"Cafcass did not see the crisis coming, nor did it have a contingency plan in the event of a significant increase in demand," the committee said.
Cafcass was still not providing a timely service, eight out of 10 Cafcass areas failed Ofsted inspections. The committee said it did not believe the problems would be solved by 2011.
"The failure to provide an effective service cannot be blamed solely on the rise in public care cases since 2008," committee chairman Margaret Hodge said.
"Top management must demonstrate and exercise strong and vigorous leadership if Cafcass is to meet the challenges it faces."
Cafcass took an average of 27 days to fully allocate a care case to a family court adviser, down from up to 40 days between September 2009 and June 2010, but "still well above what it should be", the report found.
Cafcass chief executive Anthony Douglas said it would take heed of the report's findings and continue to defend the interests of the 140,000 children it worked with each year.
He went on: "Cafcass is fit for purpose because we have absorbed a massive number of new cases in the last 12 months and have improved our productivity by 17%, which is a performance any organisation would be proud of.
"We have improved on every measure considered by the PAC and the National Audit Office, including falling staff sickness, faster filing times of court reports and quicker allocation of cases."
Cafcass also pointed to comments in the report by Sir Mark Hedley, a leading family judge, who said "the service that is actually delivered on the ground for most of us is certainly fit for purpose".