School support staff pay body abolished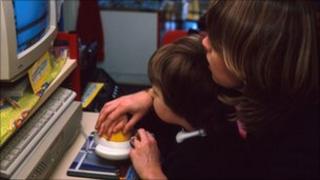 The government has announced it is abolishing a pay body for school support staff in England.
The School Support Staff Negotiating Body was on a list of quangos whose future was being considered.
The government says it does not "fit well" with its priorities for greater deregulation of pay and conditions for the school workforce".
Union leaders have attacked the decision, describing it as "disappointing" and "an insult".
The body was set up under Labour with the aim of devising a national scheme of pay and conditions for support staff, who include care-takers, office workers and teaching assistants.
The pay and conditions of state school teachers in England are largely determined by a similar body.
Quango cuts
Philip Parkin, general secretary of the education union Voice said; "Scrapping the SSSNB is hugely disappointing and an insult to our dedicated school support staff, who deserve higher pay and a proper pay and careers structure.
"Teachers have an independent pay review body so why not their support staff colleagues?"
The government announced earlier this month that it was scrapping a total of 192 quangos and was merging another 118.
A written statement confirmed the decision on the pay body.
It said: "The government has conducted a review of the future policy direction for determining school support staff pay and conditions, including the role of the SSSNB, and has concluded that the SSSNB does not fit well with the government's priorities for greater deregulation of the pay and conditions arrangements for the school workforce."
'Creating chaos'
Labour's education spokesman Andy Burnham said the decision was a backward step.
"Teaching assistants, learning support and office staff, caretakers and others play a vital role in improving standards in schools and freeing up teachers from administrative tasks," he said.
"The running costs of the SSSNB are negligible, and negotiating on a national basis can avoid duplication and bureaucracy."
Brian Strutton, from the GMB union accused the Education Secretary Michael Gove of "creating chaos" in the schools system.
"It leaves schools and local authorities exposed to £200m worth of future equal pay claims," he said.
"Gove doesn't realise that it's more expensive and more difficult for most schools to develop robust and equal-pay-proofed terms and conditions on their own."
Rob McDonough, head of West Bridgford School in Nottinghamshire, welcomed the abolition of the body, saying his school has benefitted from being able to set its own pay and conditions for support staff.
As a foundation school, it did not have to follow local authority guidelines.
In a statement issued through the Department for Education, he said: "The governing body have been able to define the job descriptions and set the salaries for our support staff for some time now.
"We have been able to recruit high quality staff into jobs which are tailored to meet the needs of our students on salaries which reflect local circumstance."