Analysis: Pay in schools and universities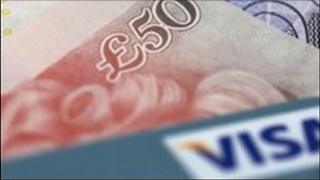 Head teachers in England have often been likened to football club managers - mainly, their unions say - because they are at risk of being fired after poor school inspections or league table performances.
Both may handle their share of talented but challenging young people, but there the similarities may end.
Their salaries could not be further apart, but that does not stop eyebrows being raised when heads' pay creeps towards or above the £100,000 mark.
Panorama's review found that 385 teachers in England get paid more than £100,00 a year. Among those, 17 earn more than the prime minister (£142,500).
But then, there are about 20,000 schools in the country.
And good head teachers are held in such high esteem that many parents say they are "worth every penny".
This was the case this summer when it emerged that Mark Elms, a head teacher in Lewisham, south London, had earned a £200,000 pay package, although this included back-dated pay and a bonus for a special project.
According to the GMB union - which called the payment "outrageous" - 11 head teachers in London earn more than £150,000.
Prime minister's pay cap
As well as looking after the education and welfare of children, heads manage large teams of staff, multi-million pound budgets and large premises.
The Education Secretary Michael Gove has said their pay should be capped at the level of the prime minister's.
He had wanted that to be reflected in pay offers made to heads from this month but had to back-pedal after an outcry.
The issue will now be looked at by the School Teachers' Review Body (STRB), which advises ministers on pay.
The STRB and teaching unions had reacted angrily, saying there should be a consultation and warned that a cap could have the unintended consequence of pushing pay upwards.
The situation is complicated, because pay is set by schools' governing bodies.
Pay differences
They follow guidelines - which generally link pay with the size of a school - but they are also allowed to offer more money depending on the particular circumstances of a school. A head recruited to a struggling school or in a very deprived area, for example, could be paid more.
On top of this, academies (state schools which are directly funded by central government rather than through councils) do not have to follow the guidelines and set their own pay and conditions for staff.
However, Mr Gove is understood to want academies to be included in the "prime minister's pay cap".
Head teachers' pay rates in academies are not well-publicised as most have not had to release information under the Freedom of Information Act, but they are understood to be generally higher.
An academy headship advertised recently was understood to have had a £200,000 salary attached, a source told the BBC.
Some university leaders are among the bigger earners earmarked by Panorama's review and many universities - notably the Russell Group - have more than a hundred members of staff on more than £100,000 a year, the study shows.
Among the BBC executives and health service staff in the top 20 earners is Malcolm Grant, provost and president of University College London, (UCL). His pay for 2008-09 was £376,190.
Another, unnamed member of UCL's staff is second in Panorama's list of top university earners (£365,000), followed by members of staff at Liverpool University (£343,000) and Imperial College (£332,000).
A spokesman for UCL said Professor Grant's salary had been set before the current financial crisis and reflected a strong period of growth for UCL.
He had since taken a pay cut of 10%, extended a pay freeze for senior management and made "significant donations" to the university, the spokesman said.
"Professor Grant's salary reflects the consistent, unanimous, view of UCL Council that the university should reward his outstanding leadership and management.
"Universities function within a global environment, where they compete with other institutions worldwide for both students and academics.
"If we wish to retain our status as one of the world's leading research intensive universities, it is an inescapable fact that we need to pay salaries that are competitive with those paid by institutions worldwide."
UCL also said that of its 309 members of staff earning more than £100,000, 219 were clinical academics, whose salaries were set by the NHS.
'Troubled times'
Its explanation is echoed by Dr Wendy Piatt, the director general of the Russell Group of research-intensive universities.
"Russell Group universities are major world-class, multimillion pound organisations which need to attract vice chancellors of the highest calibre and experience if they are to weather these troubled economic times. The leadership of a university is crucial for its success," she said.
"It is notable that the heads of US institutions earn considerably more than their counterparts in the UK."
"In the current year [2009-10] many vice-chancellors willingly agreed to a pay freeze, pay cut or received only a cost of living increase in view of the challenging financial environment the sector is facing. The average increase is 0.5% with 70% of vice chancellors and principals receiving uplifts of 0% or 0.5%."
Earlier this year, a report by the Times Higher Education magazine said the average salary for heads of institutions in 2008-9 was £207,300, up 6.8% on the previous year.
But belts are now being tightened in the university sector, as in other areas, as vice chancellors brace themselves for cuts expected in the comprehensive spending review.