Teachers claim academy 'failure'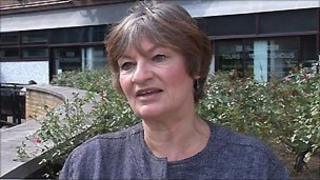 Teachers' unions are branding the government's plan for an expansion of academies in England as a "failure".
Only 32 new-style academies are to be launched this term - but Education Secretary Michael Gove said he was "quite encouraged".
Outstanding schools were invited to take academy status and opt out of local authority control.
A government spokesman said the tight timescale explained why more schools have not become academies.
Mr Gove told the BBC those schools that have managed to convert to academies by the autumn after the general election were acting as "pathfinders".
However, the National Union of Teachers says such a low take-up shows the scheme has not "caught the imagination".
The coalition government is set to announce the first wave of outstanding schools taking on academy status - and also to give details of about 110 more schools that are in the process of becoming academies.
'Flagship' project
There will also be another 64 academies opening which are a result of the previous government's plans.
In total there are about 20,000 state schools in England.
Academies are state-funded independent schools which will receive direct funding, outside of the control or support of local authorities.
The coalition government says that greater independence will encourage schools to raise standards.
Earlier this summer the government said that about 2,000 schools had expressed an interest in academy status - which was then reduced to about 150 applications.
Christine Blower, the NUT's general secretary, said that the relatively small number of schools taking academy status showed that it had been a mistake to rush through legislation enabling schools to change for the new term.
She said that it was a "failure to have so few schools opening at this stage" when the policy was presented as the "flagship change for schools".
"It simply hasn't caught the imagination of school leaders, teachers and parents," she said.
Under the previous Labour government, the academy programme had been designed to improve standards in areas of underachievement, with prestigious new school buildings and outside sponsors.
But this has been reshaped by the coalition government - with the most successful schools, assessed as outstanding by inspectors, now being invited to take on academy status.
The opting out of schools into academy status was also strongly criticised by Chris Keates, leader of the NASUWT teachers' union.
"The idea that a handful of governors or an individual head teacher can make such a serious and irreversible decision without having consulted fully with staff, parents and the local community will shock all right-minded people.
"It is likely that some parents will only find out their school has changed its status when the list is published."
Schools taking academy status will become independent schools, with their assets becoming the responsibility of trusts, which will be run as charitable companies.