Minister attacks learning gap between rich and poor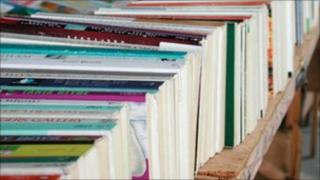 There is an unacceptable learning gap between rich and poor areas of England, schools minister Nick Gibb has said.
He spoke out as data was released showing how well seven-year-olds in England do in the three Rs and science.
Mr Gibb says too few children reach the level expected and those in poorer areas are doing worse than others.
Overall levels of attainment are similar to last year, with girls out-performing boys in general and a slight improvement in reading.
Checks on children's achievement at age seven used to be made through formal "Sats" papers in England.
But now teachers assess their pupils and report their findings to the government, which releases them by region and local council area.
This year's data shows little overall change in the percentage of seven-year-olds reaching the expected levels (level 2) in writing, speaking and listening, maths and science.
Reading rose slightly this year - with 85% of seven-year-olds meeting the level expected - up one percentage point on last year.
That means about one in six, or 84,000 children, are not reaching the level.
Nearly one in five seven-year-olds, around 104,700 pupils, do not write well enough, while one in ten do not make the grade in maths.
Mr Gibb said: "In spite of the hard work of teachers and pupils, today's results show that there are still too many seven-year-olds not reaching the expected level in these important subjects. We need to make sure that government gives schools the support they need to get the basics right.
"These results also show an unacceptable attainment gap between local authorities where we know there are a high proportion of children on free school meals, and richer areas.
"Tackling educational inequality is our top priority, and our pupil premium will provide support for the poorest pupils in our schools."
Ministers say they will help to close the gap using the "pupil premium", where schools will get more money if they have more disadvantaged pupils.
Girls and boys
The government points to areas such as Nottingham, where a high proportion of children are eligible for free school meals and results are below the national average.
It contrasts that with the performance of seven-year-olds in areas such as Richmond-on-Thames in south-west London, where the reverse is true.
In England's primary and nursery schools as a whole, 18.5% of children are eligible for free school meals but in Nottingham one in three children is eligible and in Richmond, the figure is one in 10.
In Nottingham, 77% of children can read at the expected level and 83% made the grade for science.
In Richmond, 92% of children were at the level expected in reading and 94% were in science.
In the North East of England as a whole, nearly one in four children at primary and nursery schools is eligible for free school meals.
There, results are also below the national average, though not dramatically so, with 83% for reading, 79% for writing, 88% for maths and 87% for science.
In the South East, excluding London, 11.9% are eligible for free meals. All results are slightly above the national average.
The achievement gap is also evident between girls and boys.
While 89% of girls can read at the expected level or above, 81% of boys can. In writing, 87% of girls make the grade, while 76% of boys do.
The gap is slightly narrower when it comes to how well children "speak and listen", with 90% of girls at or above the expected level, compared with 84% of boys.
In science and maths, the gap is narrowest. In maths, 91% of girls are at level 2 or above, compared with 88% of boys. In science, 90% of girls and 87% of boys are at this expected level.
When you look at those achieving the highest scores for this age (level 3), 30% of girls are at this level, compared with 22% of boys. In writing, the figures are 16% of girls and only 8% of boys.
In maths and science, the pattern for high achievement is reversed, although the gaps are narrower.
A total of 23% of boys get the top level for maths, compared with 18% of girls. In science, 22% of boys get this grade, while 20% of girls do.
The data released today is not school-by-school and is not used in England's school league tables.
The tables are drawn from the results of the formal national tests taken by 11-year-olds. They are due to be released later this year.
Children in outside England in the UK do not take Sats but are assessed at various stages.