BBC News Family & Education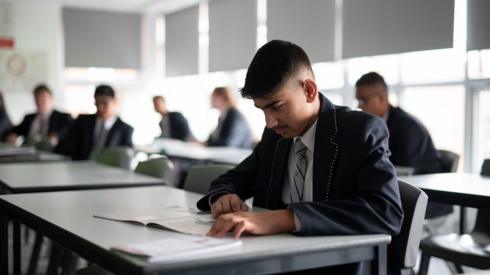 Top Stories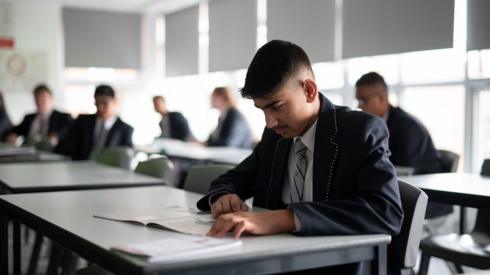 Featured Contents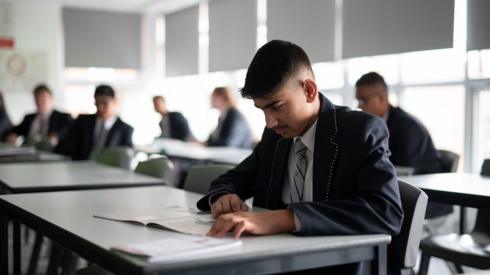 Latest Updates
Conservative Ben Bradley was accused by Labour of "stigmatising working class families" over free school meals.

Calls are made for the dangers of porn to be included in the new Welsh school curriculum.

By Zoe Kleinman

Technology reporter

Perranporth pop up to provide free meals

Pavilion Street Kitchen in Perranporth has announced it will run a "pop up" kitchen to provide packed lunch to children who normally receive free school meals.

The food delivery service said it was stepping in over half term after the government voted against extending the programme to Easter next year.

Middesbrough striker joins campaign to feed vulnerable school children

Boro striker Ashley Fletcher is following the footsteps of his former Manchester United team-mate Marcus Rashford and supporting a Middlesbrough Foundation campaign to help feed vulnerable school children in the region.

The foundation will be providing a further 1,000 food parcels for distribution, and Fletcher is hoping local businesses will also support the campaign.

Since March it has already supplied 25,000 food parcels.

Quote Message: Marcus has really led the way with this on a national basis, and as a football club we are determined to play our part on a local level by offering support where we can across Teesside.

Quote Message: There's families who need help on our own doorstep, and we're asking people to come forward and support the foundation in tackling child poverty in our region. " from Ashley Fletcher

Former teachers back Rashford campaign

Plymouth's Hutong Cafe has announced it will offer free food and drink to families in need in Stonehouse.

The cafe's owners, who are former primary school teachers, said they had seen "first hand the monumental impact of food poverty" on the health and well being of children.

They said: "We cannot stand by and do nothing whilst national leaders desert our communities."

More than 200 children's authors have called on the government to ensure no child goes hungry over the winter as part of the dispute over the free school meals.

Plymouth MP on school meals row: 'Support is out there'

Miles Davis

BBC News Online

Johnny Mercer, Conservative MP for Plymouth Moor View, has defended the government's position on rejecting free school meals for children from low income families during school holidays.

On Wednesday, MPs voted against a Labour call to make free school meals available outside term time for the next six months, including over the Christmas and Easter holidays.

Writing on his blog, Mr Mercer said schools were now open and "therefore it is right that they revert to the school meal provision normally in place".

He said: "Targeted support for low income families is a matter for the welfare system, not our schools and that very support can be seen in the increase this government has put in place both in Universal Credit standard allowance and Working Tax Credit basic element.

"For Plymouth Moor View, the number of people now able to, and claiming, work related benefits has almost doubled since the beginning of this pandemic, which is all part of a £9bn extra funding for the welfare system - including £20 per week to cover things like children's meals."

Mr Mercer urged any constituents who feel they are not getting the support they need to get in touch with him.

Pub offering free school meals: 'It's about humanity'

A pub near Bodmin has also offered to provide free school meals over the upcoming half term and cheaper meals throughout November.

The Lanviet Inn said the offer wasn't about "political views" but rather about "humanity" .

They said: "2020 has been exceptionally tough, for everyone and we understand how important a simple meal can be to children of families who may struggle to make ends meet."

Redruth cafe offering free children's meals

Redruth's Smokey Joe's cafe is offering free meals to all children over the half term period.

Owner Aubrey Caddy said they would be offering a meal off their children's menu with a drink to all school aged children.