BBC News Family & Education
Top Stories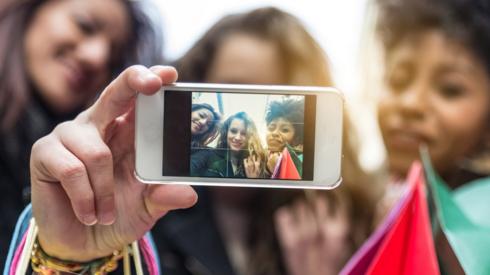 Latest Updates
Jamie McIvor
BBC Scotland education correspondent
Glasgow City Council begins a consultation on options for the single-sex Notre Dame High.
Read more
A study suggests "positive triggers" like smelling lemons and squeezing your ears could help revision.
From the sounds of protest songs to clashes on the streets, the so-called Poll Tax is widely regarded as one of the big political missteps of the 20th century. 

Formally known as the Community Charge, the tax was one of Margaret Thatcher's flagship policies - and one which contributed to her downfall as Prime Minister. 

Now, 30 years on since the introduction of the tax in Scotland, Margaret Thatcher's successor John Major has warned that Universal Credit could cause the same sort of problems for Theresa May's Government. 

But is that really the case? 

Sarah Smith talks to:
Lord William Waldegrave, an architect of the policy, who believes it had an "intellectual beauty" but was ultimately flawed
Labour politicians Lord David Blunkett and Dame Margaret Hodge who fiercely campaigned against it
Lord Michael Heseltine who brought down the policy and Margaret Thatcher with it.

How do they look back on the policy and how it was implemented?

Sarah also  talks to campaigners and policy-makers about whether lessons have been learnt from the Poll Tax, or if Universal Credit is falling victim to the same mistakes.

Producer: Ellie Clifford
Executive Producer: Deborah Dudgeon 
A Whistledown production for BBC Radio 4
Ofsted says Stoke-on-Trent City Council has failed "on the most basic of levels" to safeguard children.
Read more
The budget hotel chain plans to open 100 new hotels over the next five years, creating 3,000 new jobs.
Read more
It felt like Sarah Hanan's life had "come to a screeching halt", but it was only the start of her journey.
Read more
Hannah Richardson
BBC News education reporter
As knife crime soars to a nine-year high, students at an east London college explain how it is affecting them.
Read more
Vicky Baker
BBC News, Washington
It is said to be biggest university admissions scam in US history. How did it all unfold?
Read more
Parents and students claim they were wronged by a "warped and rigged" university admissions process.
Read more
Young people walk out of schools and colleges across England to protest over climate change.
Read more