Will Gompertz reviews Mamma Mia: Here We Go Again ★★★☆☆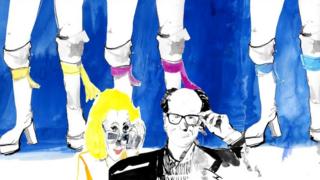 The well-dressed lady who introduced the film was friendly but firm: "Anyone who doesn't like spandex, glitter or Abba", she said, "should leave".
Nobody did.
The mood of the audience just got even more excitable.
It was the world premiere of Mamma Mia! Here We Go Again and the cinema was packed full of worshippers of kitsch entertainment for whom spandex, glitter and Abba are the Holy Trinity.
Her advice stands, though. If lightweight, escapist, cheesy, tongue-in-cheek summer movies are not your bag this review probably isn't for you. If, however, you are one of the millions of people who enjoyed the 2008 film Mamma Mia! and want to know if the sequel is any good, then read on.
Read full article Will Gompertz reviews Mamma Mia: Here We Go Again ★★★☆☆