Will Gompertz reviews Wolf Alice's Mercury Prize-winning album ★★★★☆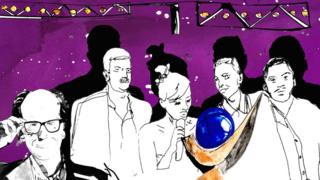 Congratulations to Wolf Alice on winning this year's Mercury Prize.
The London four-piece band picked up the £25,000 winners' cheque for their 2017 album, Visions of A Life, which will be familiar to their fans and pop music aficionados (it reached No 2 in the charts) but probably less so to others.
Any which way, it is well worth a listen.
The Mercury Prize judges have chosen an album that is adventurous in regards to the band's own sonic development but not exactly avant-garde in terms of pop music.
Wolf Alice are purveyors of classic indie pop but with the added twist of being refreshingly willing to test their musical boundaries.
Read full article Will Gompertz reviews Wolf Alice's Mercury Prize-winning album ★★★★☆