Arthur Jafa's video for Kanye West's Wash Us In The Blood: Will Gompertz's review ★★★★☆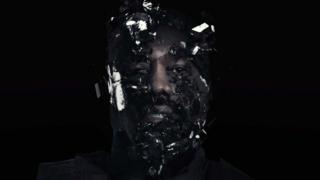 "If I was a betting man", my father used to say when on holiday and eyeing up an incoming storm before taking us kids on a long hill walk, "I'd wager we'll be just fine". We never were. We always got soaked. It was the Lake District. If it looks like storming, it storms. The weather doesn't bluff in Cumbria.
Kurt Schwitters (1887-1948) knew that.
The emigre artist moved to Ambleside via Norway in 1945 having fled Germany after Hitler included his Dadaist collages in the Nazis's Degenerate Art (Entartete Kunst) exhibitions. Schwitters called his assemblages made from magazine cuttings and assorted debris, "Merz", an invented word to describe his carefully arranged collection of bit-n-bobs.
Soon after he set up shop in the Lake District, he began the protracted process of transforming a humble stone barn into a Merzbau: a dwelling-cum-sculpture-cum-installation fabricated from twigs, string, wire, plaster and pretty much anything that came to hand.
But the Cumbrian climate undermined his efforts; rainwater poured through the construction. Schwitters was thwarted by the weather, and by his failing health.
Read full article Arthur Jafa's video for Kanye West's Wash Us In The Blood: Will Gompertz's review ★★★★☆