Chelsea Flower Show review: Will Gompertz visits the pageant of plants ★★★★☆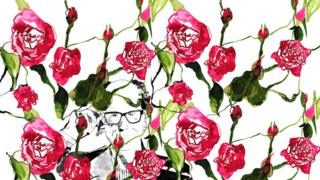 Last weekend the Duchess of Cambridge was splashed all over newspaper front pages swinging on a ball of rope like Mylie Cyrus on her infamous wrecking ball, albeit wearing more clothes but with a similar taste in footwear.
She wasn't doing it to sell a song but to promote her "Back to Nature" garden at this year's Chelsea Flower Show, a co-created "woodland wilderness" designed to promote the benefits of an outdoor life for mental and physical wellbeing.
It is a project she has put her heart and soul and back into (17 hours of hard labour according to the man in charge of helping realise her vision).
The future Queen is now something of an old hand, whereas I arrived for the press view on Monday as a Chelsea Flower Show virgin. My innocence was clearly obvious. I was barely in and still fumbling my way around when a smartly dressed middle-aged man with an impeccable side parting pulled me aside to tell me all about the birds and the bees.
I thought this was ground I had covered, what with four grown-up children and all, but I was wrong. I had no idea - for example - that shags were under threat, or of the problems associated with the common thrush. But I quickly learnt that both are on the RSPB's Red List of endangered bird species native to Britain.
Read full article Chelsea Flower Show review: Will Gompertz visits the pageant of plants ★★★★☆