Will Gompertz reviews Mantegna's two panels reunited at London's National Gallery ★★★☆☆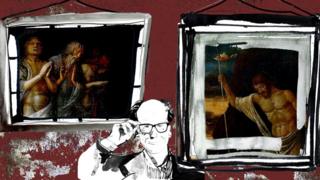 Each year I have to face an awful moment of truth.
It happens on the first morning of every summer holiday when I'm somewhere hot and sunny with friends and family. Drinks are flowing, music is playing.
Everybody is happy. Except for me.
I am as tense as one of Ed Sheeran's guitar strings.
In order to go swimming, which I really want to do, I will have to remove my shirt. In public.
Read full article Will Gompertz reviews Mantegna's two panels reunited at London's National Gallery ★★★☆☆