Citizen science is the new black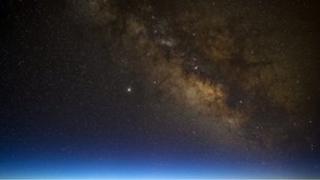 Citizen science - the trend for involving amateurs in research projects - is all the rage nowadays but is it real science or just good PR?
"This is a blob, nothing too impressive. Oh dear, another blob, these are elliptical galaxies. Ooh look this is a merger..."
The Oxford astronomer Dr Chris Lintott flicks through the first of 70,000 images from UKIDSS, the UK Infrared Deep Sky Survey, that have been posted on the Galaxy Zoo website.
"This one's a disc galaxy, so this might be what the Milky Way looks like from far away," he adds.
The images, which have never been seen before, are part of the latest citizen science project run on the site.