Crossrail: Concerns over governance and over-optimism
12 September 2018

From the section

London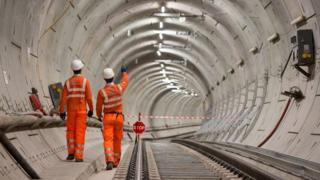 If there is a definition of infrastructure hubris, then Crossrail's mantra "on time and on budget" surely is it.
I'd be surprised if that phrase is ever used again.
Today at the London Assembly transport committee, we got more insight into how quickly the completion of the project unravelled.
What was very evident was a simmering frustration from the Deputy Mayor for Transport Heidi Alexander.
Londoners will be pleased to learn 95% of stations are complete and all could have been finished by the end of the year apart from Bond Street.
Read full article Crossrail: Concerns over governance and over-optimism