The countries where women have more bank accounts than men
13 June 2018

From the section

India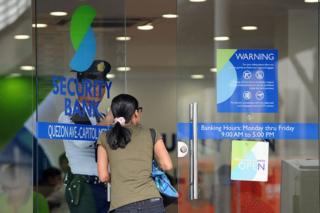 There are just six countries in the world where more women than men have bank accounts - Argentina, Georgia, Indonesia, Laos, Mongolia, and the Philippines.
This according to the World Bank's latest Global Findex report on how adults in more than 140 countries access accounts, make payments, save, borrow and manage risk. More than 500 million adults - or 69% of the adults, up from 51% in 2011 - have a "bank account" at a brick-and-mortar bank or a mobile money provider today.
But women, according to the report, continue to lag behind men: 65% of them have an account compared to 72% of men, a gap of seven percentage points that has remained unchanged since 2011.
This is despite the shrinking of the gender gap in many countries. In India, for example, 83% of men and 77% of women have a bank account - the gender gap in India has declined to 6 percentage points from 20 in 2014.
So how are these six disparate countries in Europe, South America and Asia bucking the gender trend? Leora Klapper, lead economist at the World Bank, offers some clues.
Read full article The countries where women have more bank accounts than men