India's next government will have a growth problem
17 May 2019

From the section

India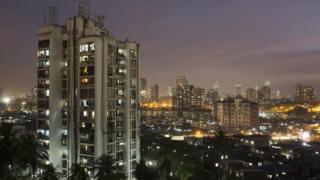 As India lumbers towards the final phase of an exhausting general election and Prime Minister Narendra Modi's BJP seeks a second term in power, there's some worrying news. The world's fastest growing major economy appears to be headed for a slowdown.
The signs are everywhere. Economic growth slowed to 6.6% in the three months to December, the slowest in six quarters. Sales of cars and SUVs have slumped to a seven-year-low. Tractors and two-wheelers sales are down. Net profits for 334 companies (excluding banks and financials) are down 18% year-on-year, according to the Financial Express newspaper.
That's not all. In March, passenger growth in the world's fastest growing aviation market expanded at the slowest pace in nearly six years. Demand for bank credit has spluttered. Hindustan Unilever, India's leading maker of fast moving consumer goods, has reported March quarter revenue growth of just 7%, its weakest in 18 months.
One newspaper wondered whether India was "losing the consumption plot". Taken together, all this points to a fall in both urban and rural incomes, leading to demand contraction. A crop glut has seen farm incomes drop. And credit stagnation, partly triggered by the collapse of a major non-banking financial institution, or a shadow bank, has led to a fall in lending and worsened matters.
Kaushik Basu, former chief economist of the World Bank and professor of economics at Cornell University, believes the slowdown is "much more serious" than he initially believed. "The evidence is now mounting to the point where it can no longer be ignored," he told me.
Read full article India's next government will have a growth problem