Barclays: Why the bank's board did not fire Staley in December
13 February 2020

From the section

Business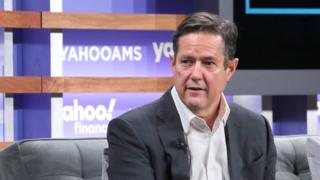 It has been no secret that Jes Staley had a professional relationship with Jeffrey Epstein.
Epstein moved in rich circles, and as a head of JP Morgan's investment bank and sometime head of its wealth division so did Staley.
In the summer of 2019, when Epstein was re-arrested 11 years after his first conviction ignited renewed interest in Epstein and his associates, Jes Staley volunteered an account to Barclays' board of his previous relationship.
The financial watchdog launched an inquiry into that past relationship to which Barclays responded. The nub of this current investigation - which started in December - is whether Mr Staley and the Barclay's board characterisation of the nature of their relationship, in that response, was sufficiently accurate.
After his first conviction for soliciting an underage prostitute, Epstein remained an important client of JP Morgan which required Staley to continue a relationship with him.
Read full article Barclays: Why the bank's board did not fire Staley in December