Business in 'utter dismay' over May vote
12 December 2018

From the section

Business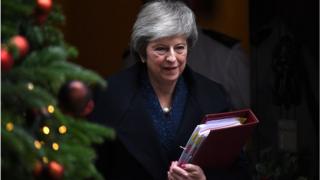 Just when you thought it couldn't get any harder for businesses to plan ahead, a vote of no-confidence with a potential change in leadership comes along.
According to the British Chambers of Commerce, it is impossible to exaggerate the "utter dismay" among worried businesses.
The sound of contingency plans being triggered or accelerated was turned up around corporate Britain the moment Theresa May decided to kick the vote on her deal into the New Year. As one supermarket executive told me, "we are now at squeaky bum time".
But what can business do?
Different sectors are more or less able to prepare but there are three common denominators - inventory, cash flow and foreign exchange.