Tuition fees cut expected as Theresa May's legacy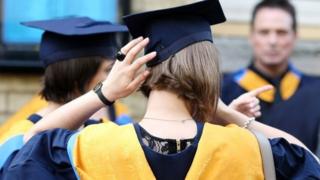 A review recommending a cut in university tuition fees in England is expected to be published in the next couple of weeks.
A lower fee of about £7,500 is expected to be part of Theresa May's "legacy" plans, ahead of her anticipated departure from No 10.
The review, headed by Philip Augar, will argue for better funding for vocational training, including wider access to student finance.
But universities fear a loss of income.
Emptying the in-tray
The review, commissioned by the prime minister, is a significant piece of unfinished political business delayed by the Brexit process.
Read full article Tuition fees cut expected as Theresa May's legacy