Tech Tent: Do we need gadget etiquette lessons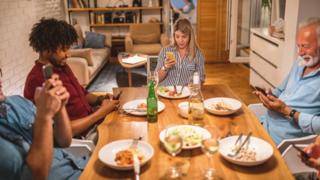 Should you inform visitors to your home that smart speakers could pick up what they say? And when it comes to staring at Twitter on your phone, how much is too much?
Gadget etiquette is something we are all grappling with, and on this week's Tech Tent we hear from two people who have played a big role in shaping the way we interact with technology.
For Rick Osterloh, Google's hardware chief, it has been a big week. Not content with being a huge force in internet search and online advertising, Google has long wanted to be big in hardware.
It's had variable success with everything from the Google Home smart speakers, to virtual reality headsets and the ill-fated Google Glass. But it's the Pixel smartphone which is probably the flagship product.
So far, it's won great reviews but quite modest sales, so a lot was riding on this week's launch of the Pixel 4.
Read full article Tech Tent: Do we need gadget etiquette lessons