Crypto for care homes - one bad idea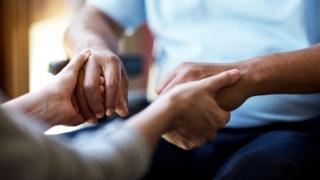 Back in April, I wrote about an unusual scheme that saw a care home organisation create its own crypto-currency. Carlauren Care wanted residents and investors to use the currency to buy rooms in its upscale homes and what it called care "resorts."
The owner, Sean Murray, told me there was a unique feature to his Carlauren Coins, priced at £70 apiece - the company would buy them back any time at £63, meaning there were none of the risks associated with wildly volatile crypto-currencies.
He also insisted that although his initial coin offering was aiming to raise £35m, his company didn't really need the money - or, as a statement from his PR agency put it: "Unlike other offerings, Carlauren Group as a company has no current need to raise monies for its business."
When I suggested to Mr Murray that his buyback guarantee would work only if his business did not run out of money, he laughed off that idea. "I'm a visionary," he told me and went on to outline his vision of transforming the care industry through his innovative crypto-currency scheme.
Spool forward a couple of months, and all is not well at the Carlauren Group.