Is Huawei in retreat?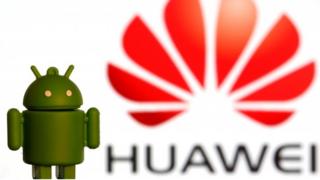 It is the Chinese tech titan that is number one in telecoms equipment and has soared to second place in smartphone sales.
But after a terrible week in which many of its partners cut off ties, and it found itself at the centre of a war of words between the US and China, Tech Tent asks whether Huawei is now in full retreat.
It was on Monday that the full implications of President Trump's move to add Huawei to a list of firms restricted from trading with the US became clear. Google revealed it was going to comply with the order and that meant Huawei's access to the Android operating system would be restricted and its future customers would not be able to get apps such as Gmail and YouTube.
As luck would have it, the following day Huawei was holding a big event in London, the launch of the latest device under its Honor brand, which has been hugely successful in winning a young audience for high-spec but affordable phones.
We went along to the event attended by journalists from across Europe and ran into a Huawei fan who had won a competition to attend in person.