Tech Tent: Do we want our cities to be smart?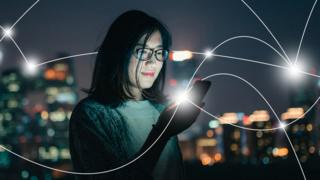 These days it seems every city wants to be smart. That seems to mean putting sensors in everything and collecting vast amounts of data with the aim of making urban life more efficient and environmentally friendly.
On the Tech Tent podcast this week, we examine the smart city phenomenon. We hear from people who believe it promises it a greener future, and from one city where privacy campaigners believe it is giving more power to private companies for surveillance.
In Milton Keynes, we visit the Electric Vehicle Experience Centre. It is part of the town's campaign to get more of its motorists to go electric.
Visitors are shown a variety of cars, get information about range and charging options and - for a small fee - they can even borrow a car for a few days.
If they decide to buy a car, the local council may offer a charger on a lamp-post - also for a small fee, of course - or point the motorist to charging stations nearby.
Read full article Tech Tent: Do we want our cities to be smart?