Inside small-town USA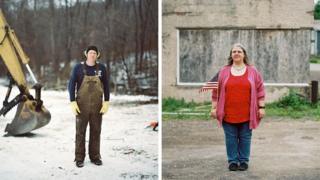 Photographers love to travel but sometimes it pays to look at what is close at hand and document the community you live in. Richard Beaven has done just that, turning his lens on the residents of Ghent, about 120 miles north of New York.
Beaven has worked on the project for a year or so and in that time he has made 275 portraits, about 5% of the population of Ghent.
"The catalyst for the project was the town's bicentennial in 2018 and creating an archive for it," says Beaven.
News of the project spread through the town, with one shoot leading to another and only a handful declining the opportunity to take part.
Each portrait is accompanied by the subject's name and the amount of time they had spent living or working in Ghent at the time of being photographed.