Why 2020 will be a crucial year for the NHS
29 December 2019

From the section

Health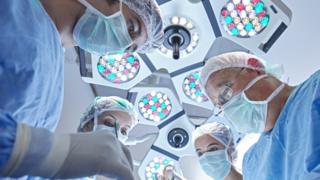 The new government is prioritising the NHS - that was made abundantly clear in the Queen's Speech unveiled the week before Christmas.
Promises have been made on everything from money to staffing.
So 2020 looks set to be a crucial year as ministers seek to meet the challenges facing the health service in England head-on.
But what are the most pressing issues for the Westminster Parliament to address in the year ahead?
Reducing waiting times
Health is devolved, meaning the Department of Health and Social Care does not control health policy in the rest of the UK, although Scotland, Wales and Northern Ireland will be watching closely to see what it does.
Read full article Why 2020 will be a crucial year for the NHS