'Let's be honest about the NHS'
25 June 2018

From the section

Health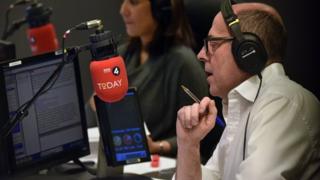 Three years ago, Nick Robinson was diagnosed with cancer. The operation that successfully removed the tumour in his lung damaged his vocal cords. On Tuesday, he will present a debate about the future of the NHS at it approaches its 70th anniversary.
We can all delight in the fact NHS care is generally safer than in other systems - although the events at Gosport hospital are a reminder of the need not to be complacent - that it generally treats people with care and courtesy, is relatively cheap to run and gives the same level of care to rich and poor alike.
What, though, about those "healthcare outcomes" that put us "near the bottom" of the league table?
What, for example, about the illness I had - cancer?
Cancer survival rates here are significantly lower than in other countries. This is true not just of lung cancer but of other big cancer killers - in the bowel, in the colon, the pancreas and the prostate.