Trump's shortcomings make weak opponent Biden look strong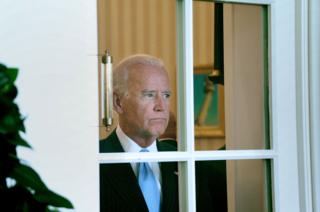 My early take on Joe Biden was that the weaknesses that made it harder for him to secure the Democratic presidential nomination would ultimately make it easier for him to win the presidency.
At a time when the Democratic Party was lurching leftwards, his pragmatic centrism would be advantageous because hard-hat voters in the Rust Belt and Starbucks moms in the swing state suburbs would find it unthreatening. Nor was his inability to rouse a crowd necessarily a drawback.
Many Americans, after all, were yearning for a presidency they could have on in the background: soothing soft jazz after the round-the-clock heavy metal of the Trump years.
Biden's geniality was the key, his smile almost his philosophy. In a politics often driven by negative partisanship - odium for your opponent more so than fervour for your own party's nominee - Biden would be hard to turn into a hate figure. Certainly, he was nowhere near as polarising as Hillary Clinton, whose negatives helped Trump pull off his unexpected victory in 2016.
Then I went to Iowa and New Hampshire and was shocked to see how the 77-year-old could barely hold a tune. Speeches became rambling soliloquies, a reminiscence from his Senate career here, a name drop from his vice-presidential tenure there. Looping and meandering, his train of thought regularly careered off the rails.
Read full article Trump's shortcomings make weak opponent Biden look strong