Brexit: Doubts cast over Irish Customs plan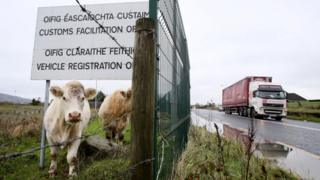 Boris Johnson had barely settled into Downing Street, when a minister dismissed his approach to Brexit out of hand.
The EU would refuse to negotiate on the terms outlined by the prime minister which had been pitched at a level guaranteed to fail, according to the minister.
"We are heading to no deal and an election," the minister told me in late July. "The EU won't negotiate on those terms."
Perhaps a grumpy pro-European minister might have been tempted to take a swipe at Johnson within days of his appointment as prime minister.
But this was a veteran Brexiteer. The minister's assessment was clear: replacing the Northern Ireland backstop with less formal arrangements would never fly in Brussels.
Read full article Brexit: Doubts cast over Irish Customs plan