Tory leadership contest: Next PM should 'turn on the spending taps'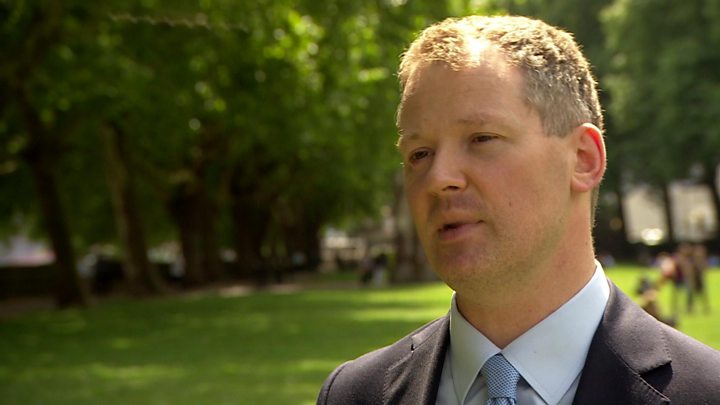 The next Tory leader should "turn on the taps" to release an extra £190bn for spending increases and tax cuts, a former adviser to George Osborne has said.
In a break with a decade of austerity, Neil O'Brien calls for a "new era" in tax and spending to help less affluent households.
Funded by cutting government debt at a slower rate, the plans would increase incomes for some poorer families by £6,200 a year.
The Conservative MP for Harborough told Newsnight: "There is scope to really turn on the taps to increase living standards by cutting taxes for hard working people and at the same time really invest in our public services."
The report by O'Brien, 'Firing on all cylinders,' has been published by the centre right think tank Onward and has been welcomed by five of the Tory leadership contenders.
Read full article Tory leadership contest: Next PM should 'turn on the spending taps'