Home Office takes years to answer information requests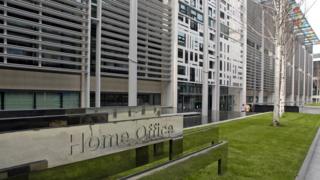 There have been 192 freedom of information cases which the Home Office has taken longer than a year to answer in the past three years.
In seven of these the Home Office spent more than two years dealing with the request for information.
This is revealed in material obtained by the BBC about the department's FOI performance. We received the data through an FOI application - which the Home Office took seven months to process.
The BBC's request was only answered after the Home Office was instructed to do so by the Information Commissioner, who intervened when we complained that the department had not replied.
The Home Office admits that its delay in some cases has been "unacceptable". In the past it has been censured by the Information Commissioner's Office over its slow handling of FOI applications, which the ICO has described as "extremely lengthy", "particularly severe" and "inexplicable and unjustifiable".
Read full article Home Office takes years to answer information requests