What will Brexit mean for funding in Wales?
18 September 2017

From the section

Brexit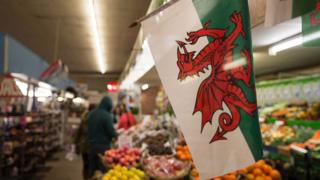 There may be universities in the world with a more striking view than Swansea Bay Campus, but I haven't come across them.
At one end of the languid curve of the bay lies the Port Talbot steelworks, steaming gently in the autumn sunshine, at the other, the green undergrowth of the Gower Peninsula.
In between, miles of pale sand merging into an equally flat sea. Perhaps one day this strand will be home to a technological miracle, a revolutionary world first. Or perhaps not. Time and tide will tell, but more on that later.
I'm not here for the view, but the politics.
This campus thinks of itself as poised on the cutting edge of a technological revolution and the academics I talk to are all highly excited by the potential to be a world beater.
Read full article What will Brexit mean for funding in Wales?