Why August's 'silly season' is good for the soul
18 August 2018

From the section

UK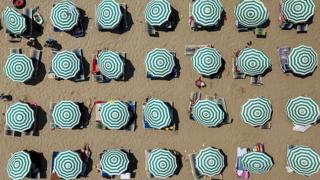 Around the world, the phrase "mind the gap" is regarded as a British curiosity.
Thousands of "hilarious" mind the gap T-shirts have been stuffed into holiday luggage since the practical health and safety warning was introduced on London Underground in the late '60s.
It has found its way into countless songs, movies, books and video games, as well as a library of worthy reports warning of the dangers of some scandalous inequality.
But I don't believe we should mind our gaps. I think we should embrace and celebrate them.
It is the interstitial spaces in our lives, the bits of nothing found between somethings, the pauses and moments of silence: these are vital, not just for our society, but our souls.
Read full article Why August's 'silly season' is good for the soul