UK(NI): Four letters that mean so much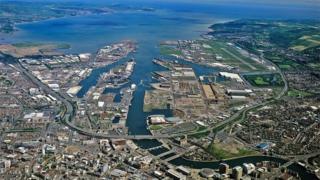 You can read the full 585 pages of the draft EU withdrawal agreement and its dense legalese.
Or you can focus on just four letters:
UK(NI).
That's the suggestion contained within the draft agreement for how Northern Irish products could be labelled should the backstop be implemented.
The European Commission factsheet says goods from Northern Ireland destined for Great Britain could still be marketed as UK products.