Week ahead in Parliament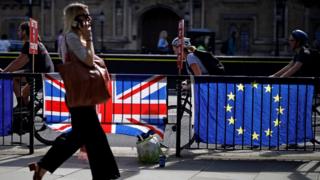 Bullying and Brexit dominate Parliament this week, with a routine piece of Northern Ireland legislation suddenly caught up in efforts to forestall a no-deal Brexit, and MPs getting a chance to debate their latest reports on bullying and harassment in the world of Westminster.
I detail the Brexit manoeuvrings below, but they will involve both the Lords and Commons, in one of those bewilderingly intricate legislative dances when amendments bounce between the two houses.
Meanwhile, the Gemma White report on the treatment of staff working for MPs, and the Naomi Ellenbogen report on bullying and harassment in the House of Lords will continue to reverberate.
The Commons will debate the issue on Wednesday, with MPs expected to approve further steps to tackle the problem - but will they be enough to convince sceptical staff that they are serious?
Here's my rundown of the week ahead:
Monday 15 July