Game playing in Westminster infuriates viewers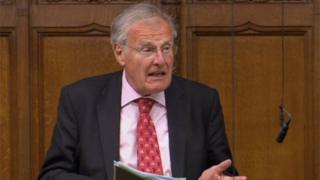 I wonder if the problem is that some MPs, indeed some in positions of power, have simply not cottoned onto the fact that many more people now watch their debates?
Once upon a time the joke was that in the Commons Chamber, no-one can hear you scream.
Now people watch on TV and online in their tens, sometimes hundreds, of thousands. And they don't just watch, they comment and they question.
And very frequently they are left utterly bemused by the way events unfold there.
Conservative MP Sir Christopher Chope's objection, last Friday, which stopped Wera Hobhouse's upskirting bill, was the latest example of this phenomenon. But it is not the only piece of procedural shenanigans in play at the moment - there are at least three other examples, of varying significance, visible on the order paper.
Read full article Game playing in Westminster infuriates viewers