Week ahead in Parliament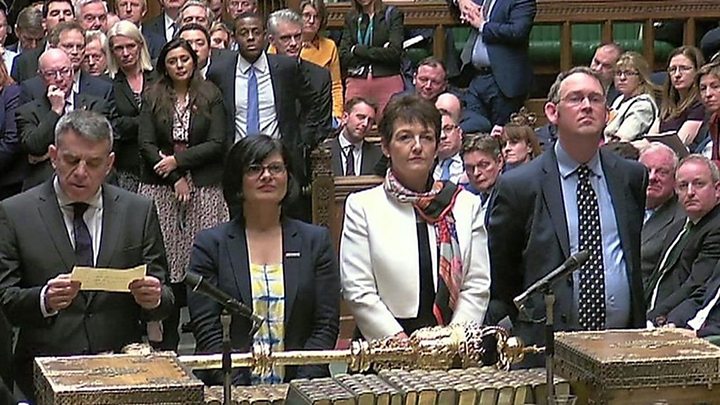 It's another quiet looking phoney-war week, as many parliamentarians ignore the cancellation of their normal half term, and head off for a break regardless.
Meanwhile both Houses of Parliament chomp their way through an uninspiring agenda of mostly uncontroversial detailed legislating, plus occasional general debates, with the only spice likely to come from urgent questions or ministerial statements.
PM sticks to Brexit strategy amid Tory row
There are very few select committee hearings and no contested votes are expected in either House.
It will, at least, give the various parties and Brexit factions (some of which look increasingly like parties in their own right) a chance to digest Thursday's clutch of Brexit votes, and refine their calculations about the greater votes yet to come.