Brecon and Radnorshire by-election: The sneaky technique of debating a writ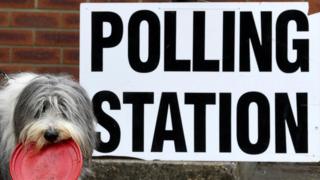 What is it about writs - the Parliamentary motion to trigger a by-election - when it comes to Brecon and Radnorshire?
Wednesday's kerfuffle - with Plaid Cymru's Westminster Leader Liz Saville Roberts alleging that the laying of the writ has been delayed so that an incoming prime minister would not be greeted with an embarrassing result on the very day they win the Conservative leadership contest - sent me scurrying to my files.
Rewind 24 years and some virtuoso parliamentary manoeuvring by Labour veteran Dennis Skinner went on around the writ for the previous by-election.
In 1985, Enoch Powell seemed close to pushing his private member's bill to outlaw embryo experimentation through the Commons.
The Unborn Children (Protection) Bill would have made it illegal to create a human embryo by in vitro fertilisation for any purpose other than to allow a woman to have a child.
Read full article Brecon and Radnorshire by-election: The sneaky technique of debating a writ