Week ahead in Parliament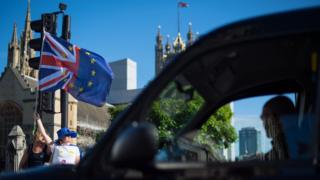 Looking at the parliamentary agenda for the week ahead, it's hard to avoid the idea that the government's main priority was to avoid any flashpoints in the run-up to the party conference season; there's a lot of heavy duty Brexit legislation to be done, but the Commons, in particular will hold general debates on assorted issues, while the promised bills on migration and agriculture and much else are nowhere to be seen.
So, as with this week, any Westminster dramas will have to come from urgent questions or ministerial statements: "events, dear boy, events..."
Perhaps the one to watch is the Trade Bill in the House of Lords - not so much for this Tuesday's second reading debate, but for the detailed debate which will follow later in the autumn; the pro-EU majority in the Upper House will almost certainly attach an amendment requiring the UK to join a customs union with the EU (and probably many other amendments, too) and send it back the Commons, so forcing a vote on a highly contentious issue at what may well prove to be a critical moment in the progress of Brexit.
And keep an eye on the two Labour MPs "no confidence" by their local parties; Joan Ryan and Gavin Shuker. They probably won't be the last, so what will they do? Resign their seats or the Labour whip?
Here's my rundown of the week ahead:
Monday 10 September