Week ahead in Parliament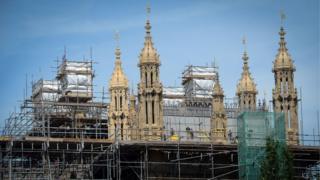 Events beyond the SW1 post code will be driving politics this week, with many MPs hitting the campaign trail rather than lingering in Parliament.
Will the results (which are not revealed until Sunday) be a political game-changer, creating some kind of momentum for some kind of Brexit progress?
Or will they simply allow the various factions to dig themselves deeper into their respective bunkers?
The actual parliamentary agenda is thin, even by recent standards, but could allow possible opportunities for Conservative leadership contenders to strut their stuff.
Watch out for Penny Mordaunt taking defence questions on Monday, Andrea Leadsom announcing parliamentary business on Thursday, and any aspiring leaders who might find themselves making a statement or answering an urgent question.