Facebook and Skype's video chat link-up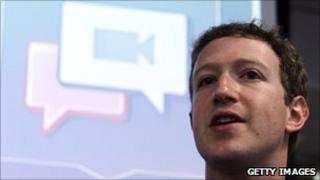 Video chat features are set to become the killer app in the world of social media now that Facebook has announced a partnership with Skype to offer just such a product hard on the heels of one rolled out by its rival Google.
The deal means that Facebook's 750 million users will now be able to connect with friends via video and not just through posting messages and poking one another.
The tie-up comes just one week after Google announced its social service called Google+ to a small invited group of users.
The search giant's video offering called Hangout has received rave reviews so far. It allows up to 10 people to connect with one another at any one time while Facebook can only connect people on a one on one video chat.
But Skype's CEO Tony Bates told press reporters and bloggers at the event launch in California that other features are on their way. No prizes for what that means.