Coronavirus: New universal credit claims point to economic need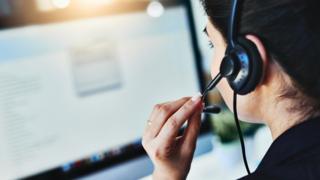 More than the population of Leeds, more than the population of Glasgow, more than double the population of Bristol.
In the last fortnight, more than 900,000 - more than the number of people who live in some of our great British cities - have signed up to receive universal credit.
That's more than nine times the normal number of people who might register on the system to help them through a rough patch when they lose some income, or to top it up if they are earning less than they need to live on.
The numbers on Universal Credit do not, at any time, match exactly with the number of people who can't find any work.
The levels of payment vary according to circumstances. And it's worth remembering, in fact, that the benefit, which had a troubled start, was designed specifically to try to make work pay.
Read full article Coronavirus: New universal credit claims point to economic need