Brexit: A day of Parliamentary shenanigans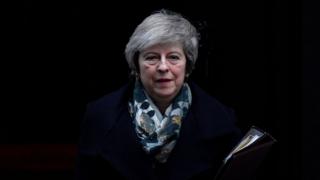 If you are that way inclined, stick a copy of Erskine May, the Parliamentary procedure bible, on your Christmas list - if it's not too late.
Because this week, and likely in the early weeks of next year, you might need it.
A pattern is becoming more and more distinct that shows the many rival factions in Parliament sweating to find the latest, the most cunning, the most expeditious procedure to try to get their way - whether that's the opposition, or disgruntled Tories, both in different ways making life tricky for the government.
We've just witnessed another case in point. Jeremy Corbyn was, we were told, going to lodge an attempt to force a no confidence vote, simply in the prime minister, in fury that she had delayed Parliament having a say on her Brexit agreement.
That's not, as you understand, the scary sounding no-confidence motion of old that could collapse a government.
Read full article Brexit: A day of Parliamentary shenanigans