New cracks in the global economy as exports tumble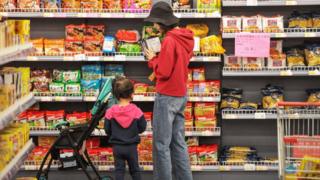 If you were in any doubt that the US-China trade war is having an impact on Asia, look no further than Singapore's latest export figures.
Singapore saw exports fall for a second month in a row, this time by 17.3% in the month of June compared to a year ago.
This dramatic fall comes as Singapore's growth figures released last week showed a 3.4% decline in growth in comparison to the last quarter.
So why should you care if Singapore is selling less of its stuff to the world than it used to?
Canary in the coal mine?
The city state is one of the most trade-dependent economies in the world, and is often seen as a global indicator for trade.
Read full article New cracks in the global economy as exports tumble