The sacrifice at heart of May's Brexit deal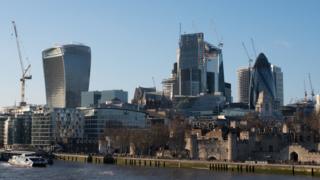 If you are one of the thousands of firms - and millions of jobs - that rely on the £423bn annual trade in goods between Britain and the EU, today you may be feeling a little brighter.
Yes, it is still far from clear that the EU will even go part of the way to accepting the government's offer of a "common rule book" on that goods trade.
Or, in a technologically indistinct future, whether it ever allow a "third country" to be responsible for collecting its own customs tariffs.
But the White Paper on UK-EU relations has at least put that goods relationship at the heart of attempts to secure a future trade deal.
The Government has said it will be willing to fully abide by EU rules and regulations, even though after March 2019 it will have no formal say in how those rules are constructed.
Read full article The sacrifice at heart of May's Brexit deal