Trump national emergency - A major land grab by the president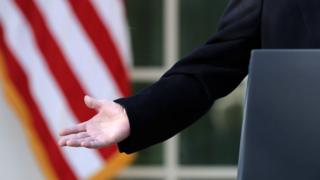 After his failure to win support from Congress for his demand to fund the building of his border wall, Donald Trump was left with a series of unpalatable choices.
Admit total failure on your key campaign pledge. Or go nuclear.
He's gone nuclear.
By declaring a state of emergency he will be able to raid other departmental budgets to cobble together $8bn for construction on the southern border.
He will show his base that he is true to his word.
Read full article Trump national emergency - A major land grab by the president