Prince William set to 'wander among bones of Empire'
24 June 2018

From the section

UK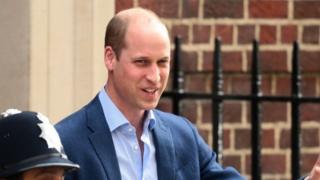 The Duke of Cambridge is embarking upon an historic tour of the Middle East - visiting both Israel and the Palestinian territories - in a trip in which ironies and sensitivities will abound.
The Royal Family is keenly aware of its own history. Prince William is this week visiting a region that rarely forgets its past.
When Palestine slipped from the hands of an exhausted and broken post-war Britain in 1948, the Prince's great-grandfather George VI was on the throne.
There has been no official royal visit since then, though Prince Philip and Prince Charles have been to pay respects at the grave in Jerusalem of Prince Philip's mother, Alice.
Jerusalem hotel
For just under three decades, after World War One, Britain controlled present-day Jordan, Israel and the occupied territories; three decades that would see the Middle East reshaped by European design, compromise, and failure.
Read full article Prince William set to 'wander among bones of Empire'