Turkey Syria offensive: What did the Kurds ever do for the US?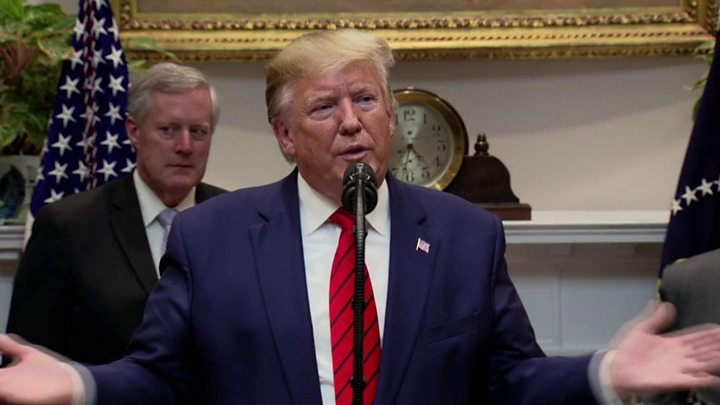 Even by President Trump's own remarkable standards, his off-the-cuff remark that the US alliance with the Kurds is of little importance because they were not at Normandy - they did not fight with the US and its allies in World War Two - is extraordinary.
It is much more recent history that matters in Syria and there, the Kurds have proved Washington's closest and most effective partner.
The US approached the Syrian civil war with caution. Though opposed to the regime of President Bashar al-Assad, its chief concern was that the chaos there provided ungoverned space for the expansion of the so-called caliphate of Islamic State (IS).
All sorts of players including the Turks, the Gulf Arab States and so on pitched in with assistance to various rebel groupings in the hope of removing the Assad regime.
But with its own focus firmly on counter-terrorism rather than re-making Syria, the US sought to find elements on the ground who could mount a serious challenge to the fighters of IS. Various abortive attempts at arming and training local militias failed - in some cases US weapons were simply handed over to IS.
Read full article Turkey Syria offensive: What did the Kurds ever do for the US?