Archaeopteryx: The day the fossil feathers flew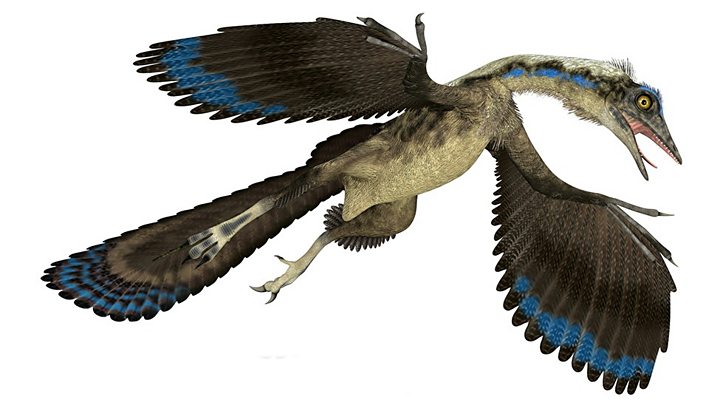 There is no greater insult you can hurl at a museum than to suggest its prize fossil is a fake.
But that's what the esteemed astronomer Sir Fred Hoyle did in 1985 when he doubted the authenticity of arguably the most priceless possession in the collections of what is now London's Natural History Museum (NHM). All hell broke loose as the claim made headlines around the world.
The fossil was Archaeopteryx - the seminal discovery made in a German quarry just a couple of years after Darwin published his theory of evolution.
Archaeopteryx' significance is that it demonstrates birds are likely descended from dinosaurs.
The 147-million-year-old fossil is split across two slabs of rock - what experts call a "part and counterpart". Flip your eyes back and forth between the pair and you'll see an extraordinary mix of features - with the teeth, tail and hands of a reptile; but with a wishbone, feet and a spectacular spread of feathers that just scream "bird".
Read full article Archaeopteryx: The day the fossil feathers flew